Cake Aeration System
---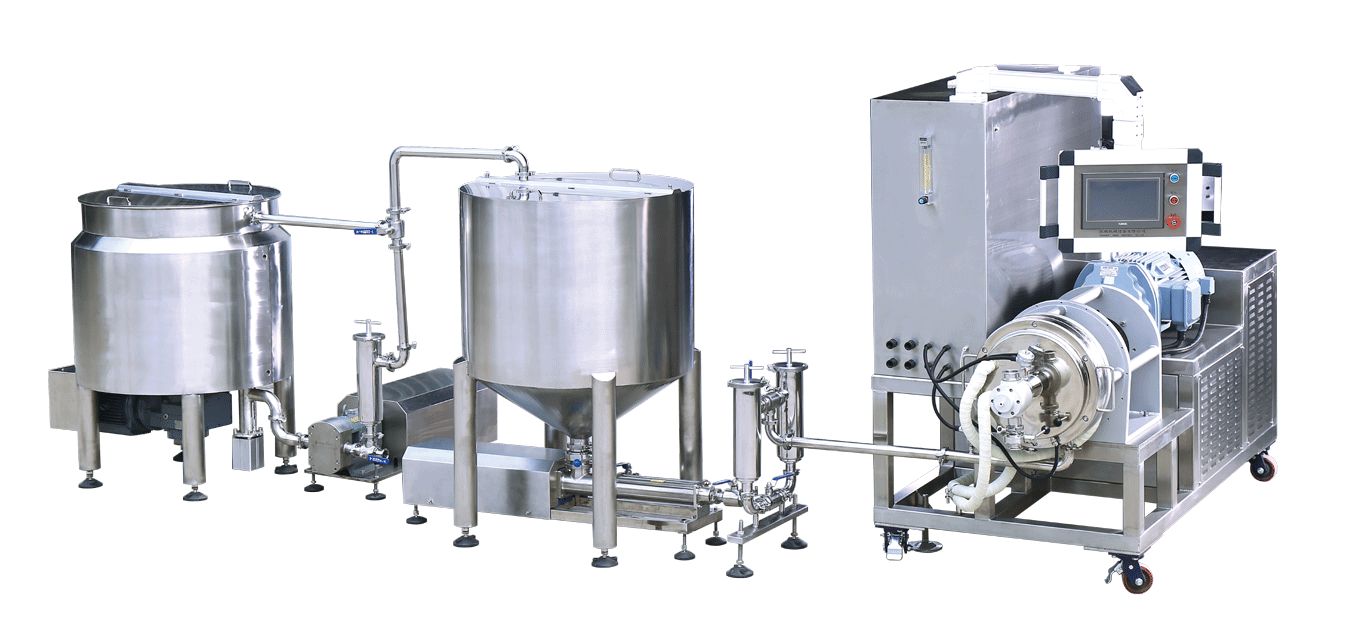 Product

Capacity

Model

Butter cake
KG/HR

Chiffon cake

Cream/Aerated
chocolate
KG/HR

Yoghourt/
Mousse
KG/HR

Dairy Cream
KG/HR

Egg white/Chiffon
KG/HR

Cake
KG/HR

CS-20

4-8

3-6

4-8

3-6

3-6

3-6

CS300

350-800

50-100/150-300

200-400

150-300

200-400

100-200

CS-500

500-1200

65-160/170-420

250-500

300-600

300-600

200-400

CS-800

500-1200

150-350/300-600

400-800

400-800

500-1000

400-800

CS-1500

1200-3000

250-500/600-1200

800-1800

800-1600

1000-2000

800-1600

Plate form
This set of equipment is suitable for beating the batter of sandwich cake, egg pie, steamed cake, Swiss roll, sponge cake and other products.We have advanced technology in the whole aeration system which is including loading system, from mixing to aerating.The whole set aeration system can make the cake raw materials finished in a short time, aerated batter will be transported to cake forming machine directly,to ensure the uniform weight from beginning to the end. It is overcoming the problems of product roughing,unstable quality,short expiration date,bad tasty and so on.The system adopts PLC automatic control,which can save a lot of labor costs and mixing time.
Technology
We have experienced R&D team and professional laboratory, using breakthrough technology innovation, committed to the development of advanced energy-saving cake equipment, to ensure high quality products and bring direct economic profit for the enterprise.
Quality
We set out from the source of materials and accessories to lay the foundation of high quality products, ensure food safety, focus on the improvement of quality, and pursue the technology of excellence.Create more value for you.
Design
Customized products for different customers, according to customer needs and budgets, to provide a combiation of humanization, convenience and practicality baking solutions.
Energy saving
To make efficient use of resources, energy and ecological environment, we support the use of green technologies and provide products with low energy consumption.We will promote the use of new eco-friendly technologies and materials.