Steel belt conveyor
---
Belt conveyor development history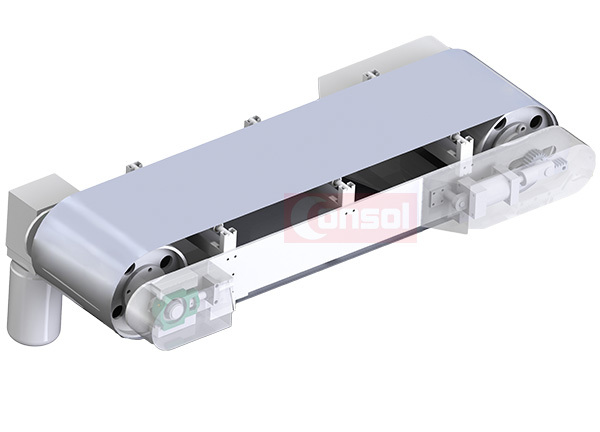 To some degree,the steel belt conveyor is also a belt drive conveyor. Belt drive conveyor is a transport equipment with conveyor belt as both a traction mechanism and a bearing mechanism. Belt conveyors have more than 100 years of history, the early belt conveyor often use cotton belt,PU belt and canvas belt as transmission belt. With the increase of material transport, the belt conveyor was promoted quickly, and a large number of new structure belt conveyors come up, including the large dip Angle belt conveyor, the corrugated side belt conveyor, pipe belt conveyor, plane turning belt conveyor.
Now, the belt conveyor has become the main continuous transport equipment of bulk materials in metallurgy, mining, power station, port and other industrial fields, and has made great development in the aspects of long distance, large volume and large belt conveyor with high belt speed.On the other hand, with the development of material technology, coupled with the continuous expansion of the application field, belt conveyor in the conveyor belt material has more choices, such as steel belt conveyor.
---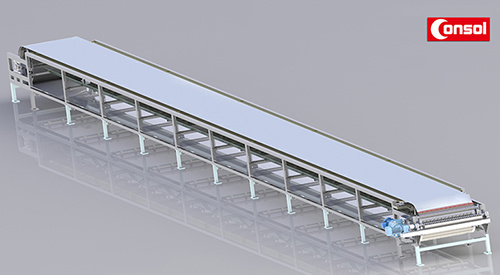 Steel belt conveyor system
Steel belt conveyor is a new type of belt system,through the research and test of the steel belt,people get and use the characteristics of steel belt,and think it can not be replaced in some application.Steel belt conveyor has many characters as follow
· steel belt conveyor structure is simple, long service life, light weight.
· steel belt can be adapted to the special harsh environment.
· steel belt conveyor can be used with a large center distance.
· large drive power and high precision.
With the continuous development of social economy and basic theory research progress, combined with increasing voice of the international environmental protection requirements, steel belt coolers are invented and used in some chemical and medicine industries,the same principle in different fields. Such as chemical former, sulphur granulator, resin flaker , chocolate processing and so on.
On the other hand, powder coating and chemical material molding industries have entered the era of large-scale competition and are facing increasingly severe competition cost challenges.Many enterprises have chosen to use more advanced and more reliable automated machinery and equipment production to improve production efficiency, reduce production costs and improve the competitiveness of their products.So in many industries prefer to use high performance machine at any costs, improve production efficiency should pay off in the long run.
Of course, steel belt conveyor has more versatile and wide-ranging applications, such as wood flooring, marble floor molding presses, drum rubber vulcanizing machines, seafood IQF freezers, chocolate forming processing, biscuits and cookies baking process and so on.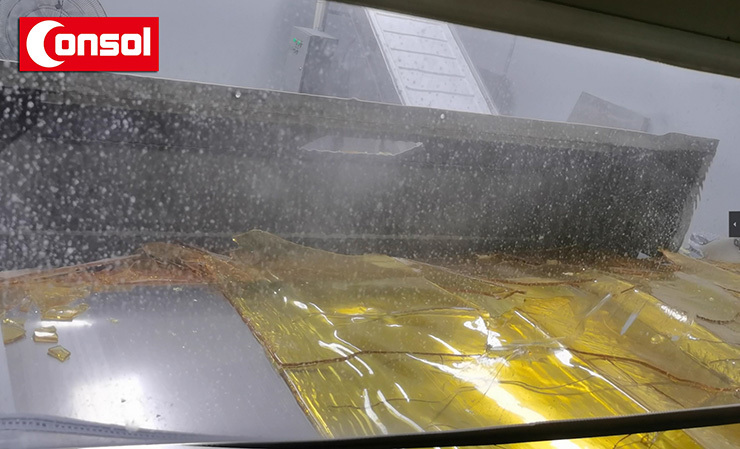 ---
Based on the CONSOL steel belt, the cooling system is versatile and can be adapted to meet the needs of specific applications.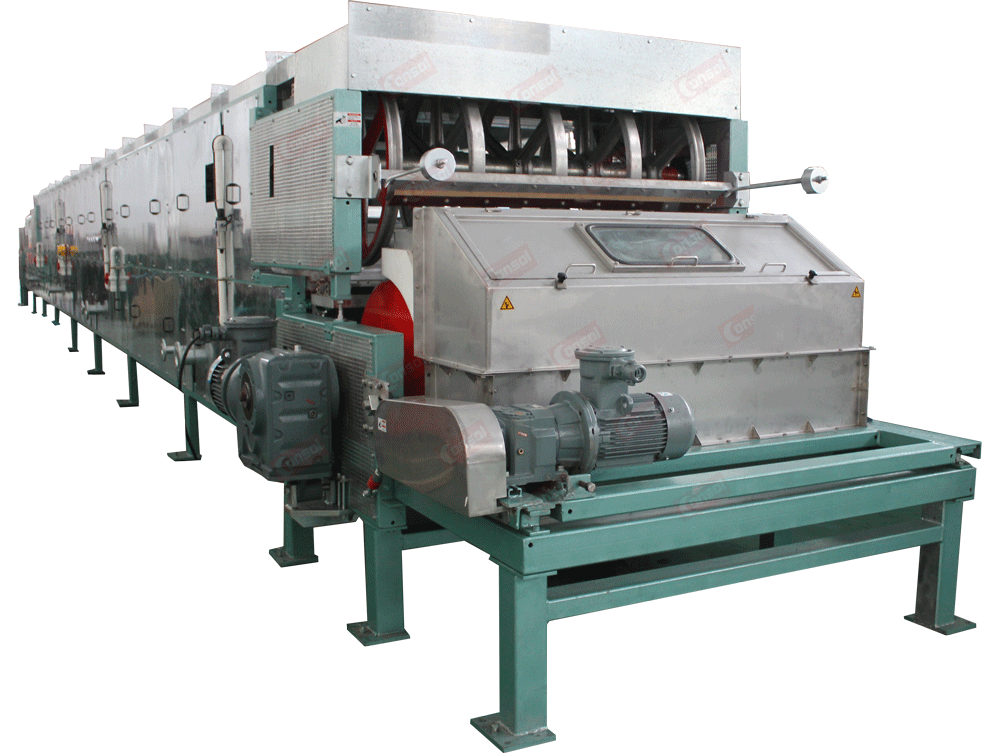 ---
Double belt flaker is a steel belt cooling system with advantages of small space occupation but large capacity,high efficiency and strong practicality.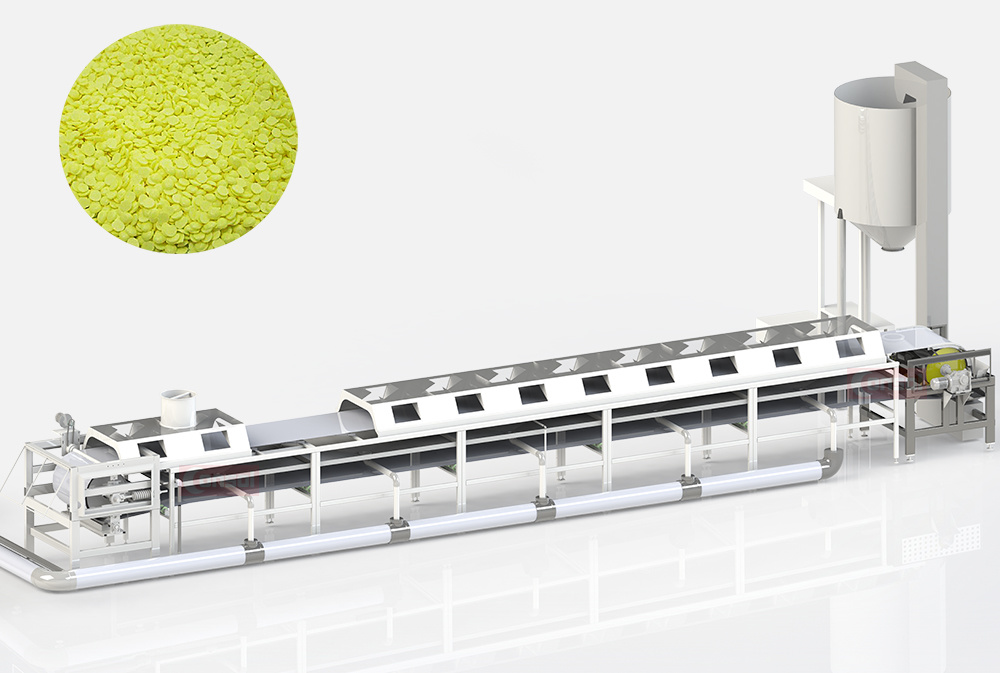 ---
Sulphur granulation system refers to pastillator machine for sulphur,this kind of machine is one of steel belt cooler.