What is steel belt
---

What is steel belt?
It is one of the highest technology transportation modes that using steel belt as the conveyor belt.Compared with the traditional conveying media such as PU belt, mesh belt, chain plate, etc.,steel belt conveyor can obtain the following advantages:
·High temperature resistance,corrosion protection
·Energy saving and environmental protection, easy to clean,no pollution caused by materials.
·High flatness,perfect shape
·Long service life,simple maintenance

---
What industry is steel belt apply to?
Steel belt is widely used in industries, such as oven conveying system, steel belt pastillation system ,steel belt flaker, double belt presses for composite material ,food refrigeration system ,fruit and vegetable drying system and so on.
Food industry
---
Chemical industry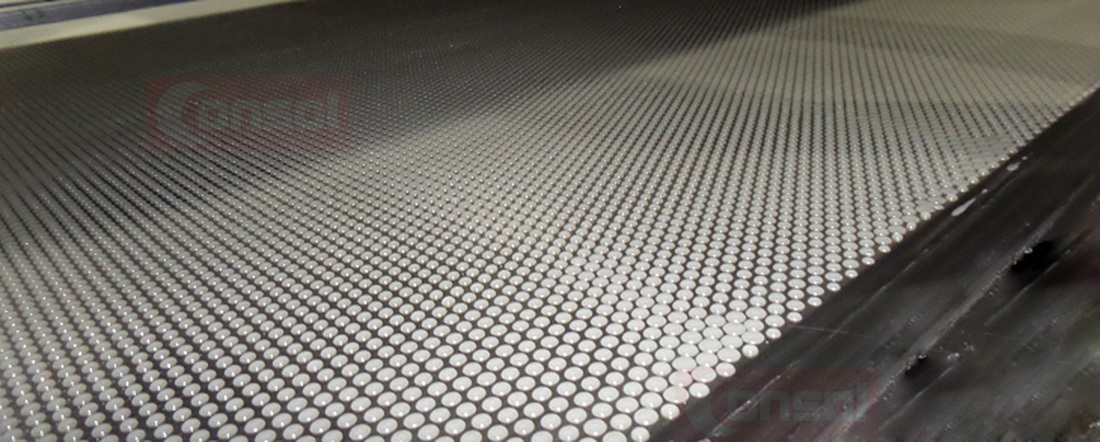 ---
Carpentry industry

---
Rubber industry

---
Film industry

---
Composite material industry

---
In these industries of process of the production,steel belts need to be worked in a extremely harsh environment,such as extreme high or low temperature,rapid changes temperature,strong corrosion, high pressure, etc. In order to operate normally in this special working condition, the steel belt needs high mechanical performance and corrosion resistance.
For getting high-quality steel belt,we choose the most suitable parent material from Europe and Japan,and establish close cooperation with well-known steel processing centers and research institutes around the world to provide customers with the following kinds of steel belt:
High strength carbon/oven steel belt CS1300
Autensite stainless steel belt(ss316) AS1000
Autensite stainless steel belt (ss301/304) AS1200
Martensite stainless steel belt (ss630) MS1650
Super mirror polished steel belt
Steel belt manufacturing technology
The selection of suitable base materials is the first step of making excellent steel belt.We have a professional procurement and quality inspection team to find high-quality steel materials around the world.After having our most advanced steel belt processing, the steel belt will get many new features,such as high temperature resistance, wear resistance, corrosion resistance, fatigue resistance and not easy deformation.

Leveling technology
Perforated technology

Steel belt is the core product of Consol company, which is widely used in the modern industrial processing system such as baking, cooling, conveying, pressing, drying and rolling system.In combination with our understanding of the professional technology of steel belt, our company also provides the spare parts and spare parts for the steel belt conveyor system.Consol expert at steel belt professional technology,and we are connecting with steel belt conveyors and the machine manufacturers.Whether you need a new conveyor system, or you want to check and transform your existing steel belt system, we will do our best to support you.