Super mirror steel belt
---

Nowadays, with more and more film products using in human life.While there are no standard for steel belts in coating systems and press systems which leads to different quality of films.
Through continues exploring,manufacturer come to realize that except for technical formula, steel belt directly influence the film thickness, uniformity, peeling, color, transparency and other characters.
Electronic application
With the rapid development of LCD, digital camera and mobile phone market ,the demand of high-tech films has soared. The films used in the field of electronic products are mainly made of triacetate fiber (TAC), polyimide (PI), polycarbonate (PC), polypropylene (PP) or other high-tech plastic materials. These kinds of films can hardly produced without steel belt and belt casting system.
Life Products application
Technical advances make the steel belt work as core process parts in more products and industries. Such as water-soluble film, facial mask, capsule tablet, filtration film and so on.
Advantages
Film coating technology is to make materials in stainless steel belt with solidified into a thin film on the surface, the advantages of this process is as follow:
●Uniform thickness and flatness
●High purity and good optical performance
●The thickness of the thin film can be quite thin
●Can be applied to not be able to use hot molding process of the thin film
With the increasing demand of the market for thin film surface performance, the polishing steel belt used in thin film flow equipment also needs high quality surface. We provide the corresponding level of polished steel belt according to the different requirements of the customer.
Selection of steel material
Polished steel belt is produced by the polishing process of ordinary 2B steel belt.The mechanical properties of polished steel belt and original steel belt are basically the same,unless there is a special note.
Quality service
In the process of using polished steel belt, it is very important to regularly inspect and maintain the steel belt regularly, because it can reduce unnecessary production.
Based on our long-term experience in this field, we can provide customers with training, consulting and maintenance services to avoid customers' worries. No matter where you are, the global sales and service system can provide you with installation and maintenance services.
For polished steel, it is very important for the surface quality of the steel belt to be polished by the environment of the welding site and the polishing process of the welding.Our company has professional knowledge, technology and equipment to provide perfect field service.
Consol also provides a flow extension machine, which we can provide consulting and service according to the parameters required by your equipment. For more information, please contact the company.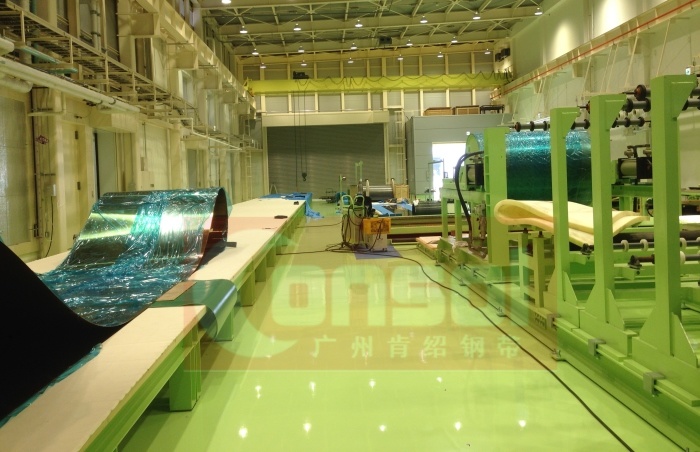 ---
Polished mirror steel belt is produced by the polishing process of ordinary 2B steel belt.